The river restaurant & barbeque restaurant
Our Restaurants
Restaurants at Kudu Safari Camp are situated in an exceptional location where guests can enjoy delicious gastronomic experiences. Surrounded by wild nature, you'll taste delicious flavours that linger in your heart and soul. In our kitchens, we stand out for the "slow food" philosophy in using local, good, fresh and typical ingredients, from our "Shamba", our farm.

THE RIVER RESTAURANT
Located within the camp, The River Restaurant is ideal for a lunch or dinner in the Savannah. It offers International, Mediterranean and vegetarian menus, with the possibility to choose between several delicious dishes. We also offer local food experiences.

BARBECUE RESTAURANT
Located by the pool, our exclusive barbecue restaurant offers grilled menus in a unique atmosphere, with barbecued fire and candlelit dinner, overlooking the river.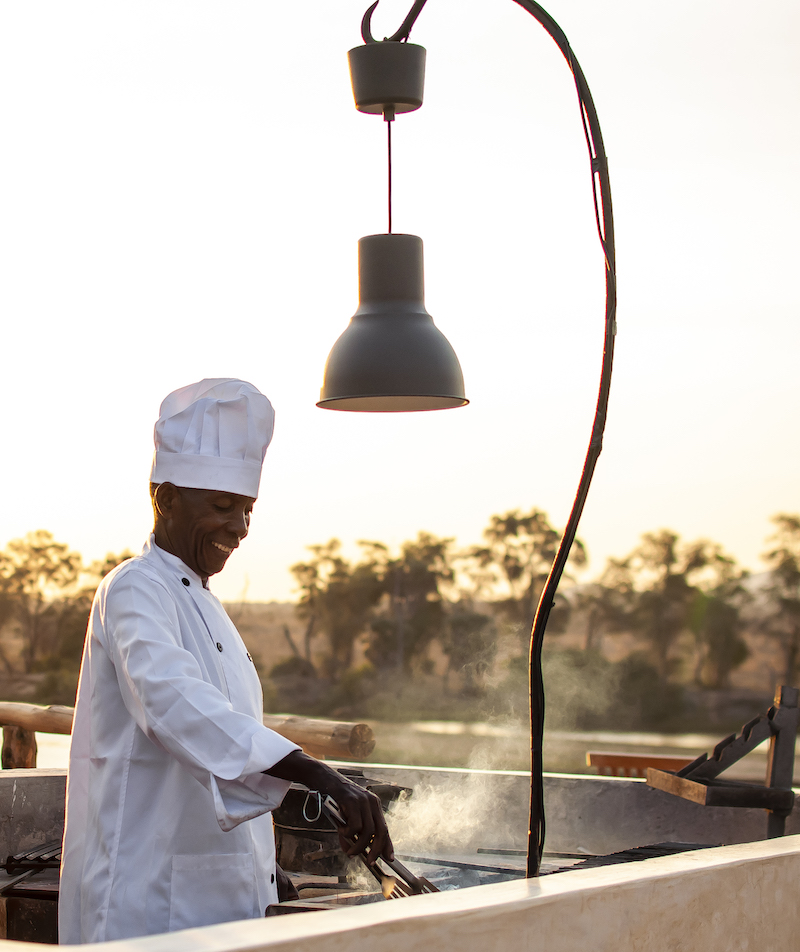 OUR SELECTION
Enjoy place, taste the menu
BOOK IN ADVANCE YOUR TABLE
Make a reservation at one of our restaurants
fill out contact form and we'll get back to you asap.